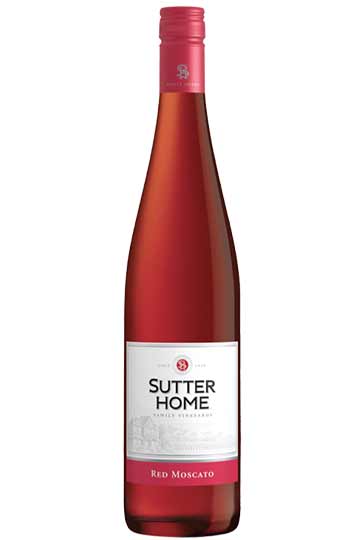 ORIGIN
Grape Variety: 80% Moscato, 20% Merlot
TASTING NOTES
Sutter Home Red Moscato is the perfect harmony of California Moscato and Merlot. This Red Moscato is rich with strawberry and cherry aromas and lingering sweet berry fruit and rose notes on the palate. The crisp acidity keeps the mouthfeel rich and creamy.
SERVING
Pair this delightful wine with a fruit tart or berry pie.