PASSION HILL Dornfelder Medium-sweet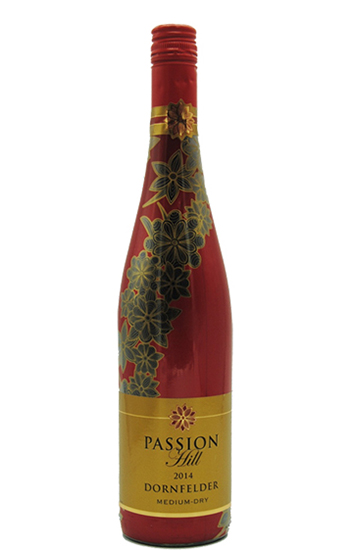 ORIGIN
Appellation: QBA RHEINHESSEN
Grape Variety: Dornfelder
WINE-MAKING
The grapes are harvested when ripe, destemmed, crushed and then directly fermented in stainless steel.
TASTING NOTES
Colour : dark red .
Nose : fresh and fruity, harmonic acid, discreet residual sugar.
Palate : fresh, delicate aromas of ripe cherries and red berries.
PARING
This pleasurable, fruity and delightful wine, easy to drink, is recommended with nearly every dish, particularly meats cooked in sauce as well as game, and can be enjoyed at anytime.
FOOD MATCH
A perfect partner for evenings with red meats and goat cheeses.