CHAMPAGNE DRAPPIER Grande Sendrée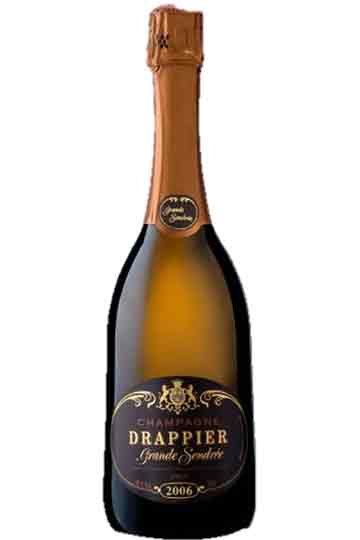 ORIGIN
APPELLATION: Champagne AOC
GRAPE VARIETY:100% Pinot Noir
TASTING NOTES
Very fresh nose evoking pear, lemon and hazelnuts. On the palate, a very dry, mineral Champagne
bursting with life. It will delight enthusiasts and purists on the lookout for new tastebud sensations. Recommended for those allergic to sulphur.
WINE-MAKING
Only the juice of the first pressing are used. Mechanical low-pressure presses Use of gravity to avoid
pumping, thus avoiding oxidisation Natural settling Alcoholic fermentation for roughly 2 weeks at low
temperature Then total and natural malolactic fermentation No addition of sulphur Assemblage – 100% of the wines are made in vats in order to preserve as much freshness as possible After bottling, the cuvée is aged at least 3 years sur lattes (on laths). Zero dosage.
SERVING
Ideal as an aperitif. Superb accompaniment for broth of crayfish with grapefruit,carpaccio Saint
Jacques, poultry from Bresse with truffles à la crème… Serve at 7°C.
AWARDS
Wine Enthusiast 94 Points