PINOT GRIGIO RISERVA D.O.C.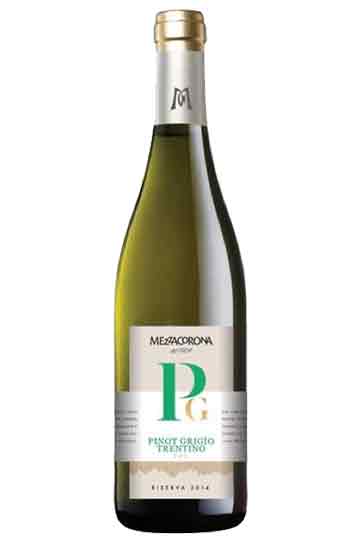 ORIGIN
APPELLATION: Trentino D.O.C. Trentino, North of Italy (cooler region) = best place to grow Pinot Grigio
GRAPE VARIETY:100 % Pinot Grigio
TASTING NOTES
Style: creamy and elegant. Long with a crisp finish
Palate: rich flavors of toasted nuts, honey, banana and apple
Reserva: special cuvee of the winery. Has to be aged for 1 year in oak which makes it rounder with more character. The wine is made only during the best vintages.
SERVING
Baked au gratin style, polenta, white meet, tagliatelle with porcini mushrooms.