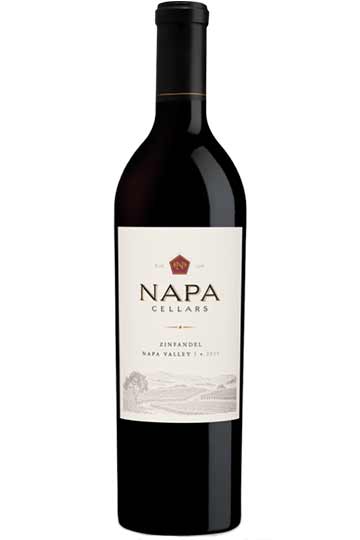 ORIGIN
Grape Variety:87% Zinfandel,13%Petite sirah.
WINE-MAKING
After a three-day cold soak designed to extract color from the skins, the grapes are pressed early to avoid extracting harsh tannins. Following an 8 – 12 day maceration period, the lots are aged in 14% new French and American oak barrels for 12 months. The partial use of new oak helps preserve the big Zinfandel flavors while still imparting warm, spicy characteristics.
TASTING NOTES
The NAPA CELLARS Zinfandel hosts bright aromas of red berry, cardamom toasted pie crust and white peppercorn. The aromas lead to rich flavors of warm boysenberry, plum and currant with notes of cranberry on the finish. It is medium-bodied with bright acidity and a smooth, juicy mouth feel that lasts from start to finish.
SERVING
This wine pairs well with barbecue beef short ribs and spiced roasted chicken.