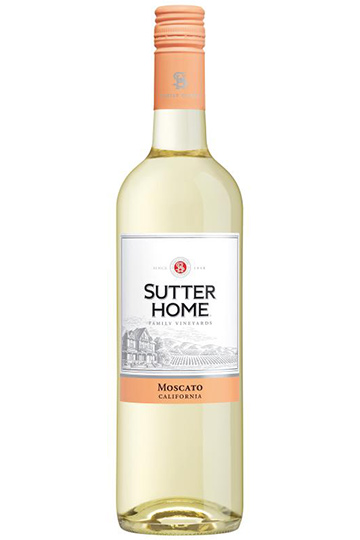 WINE MAKING
To preserve its fresh, fragrant aromas and flavors, this wine is cold-fermented and aged entirely in refrigerated stainless steel tanks.
TASTING NOTES
Something about the sweet, creamy, peach flavor makes you feel like maybe it shouldn't pair with dessert so much as replace it. This is an extravagantly perfumed wine, with beautiful scents of creamy white peaches, rose petals, and lichee fruit. This luscious peach and honeydew melon flavors are sweet and creamy, well-balanced with good acidity and a long, lingering finish.
SERVING
This superb, light-bodied dessert wine is one of America's great wine values. Enjoy it as an aperitif or dessert wine pair with fresh fruit, light cheeses, fruit tarts of sorbets and other light desserts. But don't limit your food choices to desserts. Spicy dishes like Thai or Cajun entrees are well-suited with Moscato.