Morande Adventure "Vigno"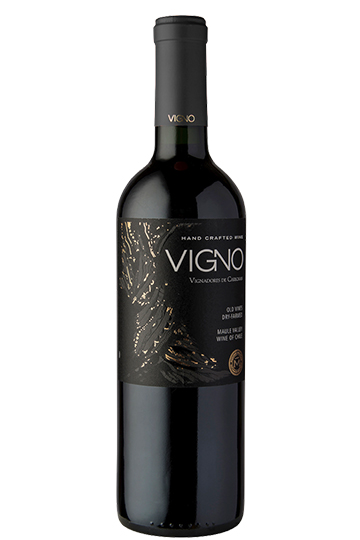 ORIGIN
APPELLATION: Santa Elena estate, Loncomilla Valley, Maule Valley.
Grape Variety: 82% Carignan, 16% Syrah, 2% Chardonnay
WINE-MAKING
Vineyard is planted in the 1950s, which naturally dry-farmed for 50+ years in the Maule region.The grapes are hand picked, and the bunches and berries are selected prior to undergoing a 3-day pre-fermentation maceration. Alcoholic fermentation is followed by a post-fermentation maceration for a total skin contact of 32–35 days. The wine is aged in medium-toast French and American oak barrels and fouders for 24 months.
TASTING NOTES
Very intense purplish red colour with pronounced aromas of red and sour cherries , black plums , and subtle floral notes of violets as well as coffee and dark chocolate.
It presents tremendous character with juicy red fruit recalling cherries and raspberries as well as light floral notes and toasted oak. The structure is young and tense with great persistence, concentration, and a tannic structure that promises a long life ahead.
ALCOHOL CONTENT
14.5% abv(Actual alcohol level reference wine label)
SERVING
16°C