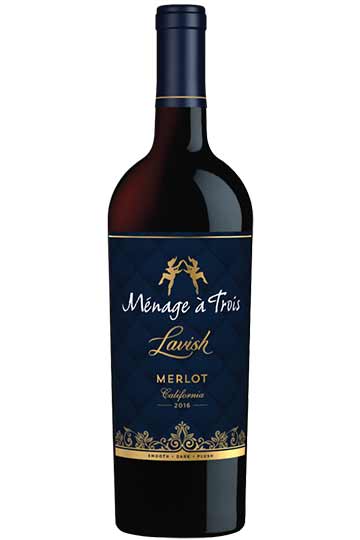 ORIGIN
Appellation: California
Grape Variety:81% Merlot, 8% Cabernet Sauvignon, 6% Petite Sirah, 5% Petit Verdot
WINE-MAKING
Though primarily Merlot, they added a touch of Cabernet Sauvignon, Petite Sirah and Petit Verdot to the blend for even more depth and structure. Finally, they fermented the wine on French and American oak to round out the flavors and mouthfeel.
TASTING NOTES
From its deep ruby red color and its alluring blueberry cordial fragrance, Lavish promises to be much more than a typical Merlot. On the palate, seamlessly integrated flavors of rich, ripe blueberries and juicy black plums flirt recklessly with dark cocoa and sensual vanilla notes before being swept up in a smooth, chocolaty finish. It's full-bodied with a soft, round mouthfeel—a uniquely rich, extraordinarily lavish Merlot.