HOPES END brandy barrel aged cabernet sauvignon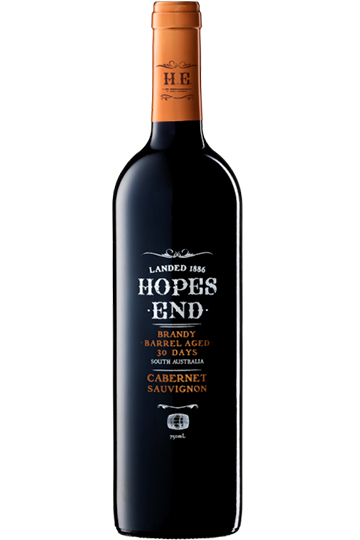 Appellation
South Australia.
ORIGIN
Grape Variety:100% Cabernet Sauvignon
WINE-MAKING
In the cool of the early morning specially selected parcels of Cabernet Sauvignon are picked at their juicy best and brought into our 110 year old winery. This pristine Cabernet Sauvignon, the most noble variety, is then aged in barrels for 30 days, previously used by the drink of heroes; Australia's most awarded Brandy.
TASTING NOTES
Bright dark inky red with Blackberry, Vanilla and Chocolate notes. Blueberry pie, Truffles, Plum Jam, Custard and Mocha with spicy aged tones and a soft ripe tantalising finish from the brandy tempered oak.
ALCOHOL CONTENT
13.5% abv