FAMILY CREST – McLAREN VALE – Shiraz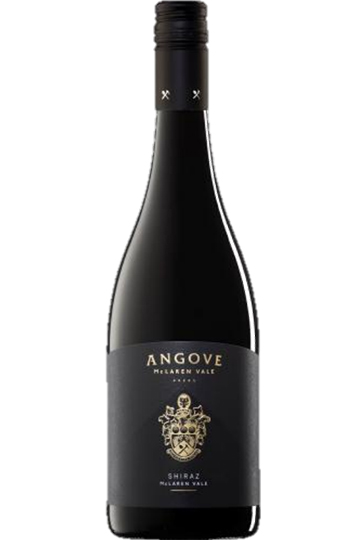 Vineyard
Blended from a number of parcels from our Warboys Vineyard and other growers, this is an example of just how well Shiraz performs in the McLaren Vale district. One parcel was from the north western part of the vineyard, high on the slope which faces the Angove cellar door, while the other parcel was from the mid part of the opposite slope. The vines in this area of our vineyard could be up to 80 years old, with local tradition dating them as being planted sometime prior to the Second World War.
WINE-MAKING
2012 was a steady ripening year with good winter/spring rains setting up excellent vine canopies. A mild, dry summer followed, allowing the fruit to develop fresh, bright and intense characters. The steady ripening period made harvest a breeze, with the winemakers able to harvest each parcel at optimal ripeness. One of the great vintages of the last 20 years.
TASTING NOTES
COLOUR : Deep red with purple hues.
AROMA : Spice, pepper, red cherry and black chocolate.
FLAVOUR : Dark chocolate and liquorice, red cherry/raspberry with mouth-filling presence and soft lingering tannins.