Domaine Patrice Moreux Sancerre Rouge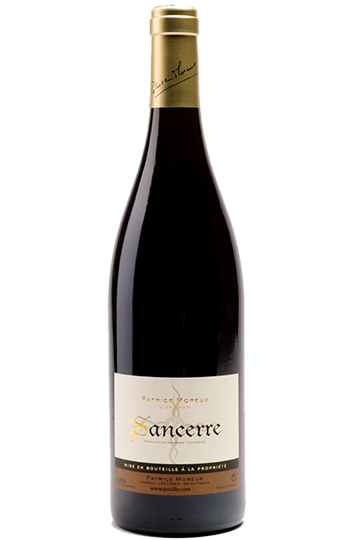 ORIGIN
APPELLATION: Sancerre AOP
GRAPE VARIETIES: 100% Pinot Noir
*Average ages of vines: 30 years
*sustainable farming. Soil is plowed and only organic fertilizer is used when needed
*Small Production: 6000 bottles a year
"Domaine Moreux Sancerre Rouge et Rosé" comes from a limestone hill-side and a single grape-variety: the pinot noir. The "pinoted" nose offers us very nice red fruit aromas. The palate is structured and the fruit stretches to a nice finish with well-balanced tannins.
VINIFICATION
Culture raisonnée. Soil is plowed and only organic fertilizer is used when needed.Fermentation is spontaneous with yeast naturally present in the grape. The ageing of the wine is for 75% in tank stainless-steel and for 25% of the harvest in oak barrels. Malolactic fermentation is carried out at 100%. Assembly oak barrels / tank stainless steel is done just before bottling.
TASTING NOTES
Beautiful cherry colour. Fine nose of fruit of the associated wood to the slightly vanilla notes.
SERVIGN
Sausage, beef, cheese, white meat.