CHARDONNAY RISERVA D.O.C.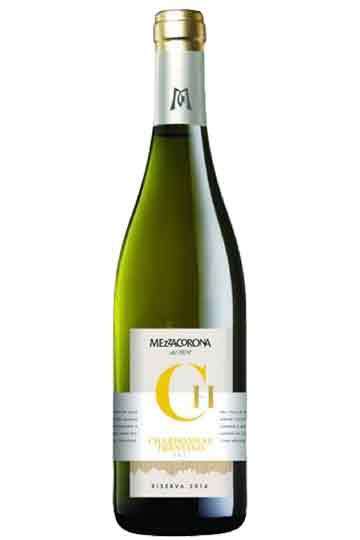 ORIGIN
APPELLATION: Mezzacorona grows these varieties on the hills of Trentino valleys between 250 and 500 meters.
GRAPE VARIETY:Chardonnay
TASTING NOTES
The bouquet is mature and complex, with notes of aromatic herbs and ripe fruit. This wine offers delicate notes of vanilla, almond and hazelnut coming from the refinement in wood.
The grapes are harvested in September. They partially undergo a cold maceration to increase the fragrance extraction and then they undergo a soft pressing. The must is fermented with selected yeasts, half in steel and half in lightly toasted French oak barrels. The wine is aged for 8 months in wood and 4 months in stainless steel. The wine aging in barrels also undergoes a malolactic. It is then bottled where it is left for another 3/4 months to perfect the refinement process.
SERVING
This mature and fragrant wine enhances fish and white meats first course dishes, meat and baked fish second course dishes. It is the perfect complement to mid-seasoned cheeses.