CALVET MEDOC RESERVE DE L'ESTEY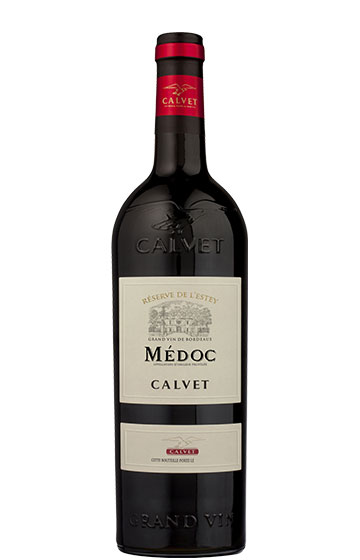 ORIGIN
APPELLATION: Medoc AOC
GRAPE VARIETIES: 75% Cabernet Sauvignon, 15% Merlot, 5% Malbec and 5% Petit Verdot.
WINE-MAKING
Ageing: partial in oak barrels.
TASTING NOTES
Nose: red fruits (black cherry, plum) and spices (cinnamon, clove).
Palate: well-balanced, fleshy, covered and powerful tannins.
SERVING
With poultry, roasted meats ,feathered game and cheeses.