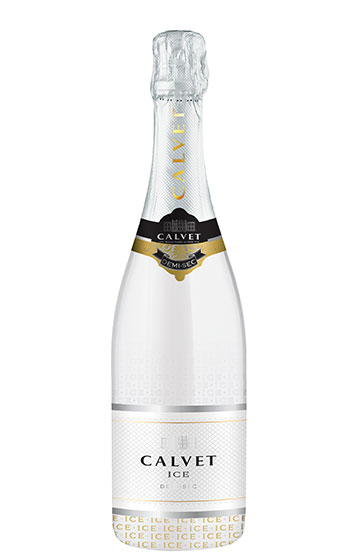 ORIGIN
APPELLATION: French Sparkling.
GRAPE VARIETIES: Chardonnay and other white varieties.
TASTING NOTES
A clear and golden body, a stream of fine bubbles. The floral nose of white fruits also delivers almond and hazelnut notes. Creamy and smooth on the attack, with a fine, supple yet rich texture. It becomes pleasantly fruity with notes of grilled almonds. Sweetness emerges on the finish to underline the wine's delicate fruitiness.
SERVING
Calvet ICE, served with 3 ice cubes in a large wine glass, can be mixed with ingredients that heighten its freshness and aromatic intensity: mint leaves, lime zest, ginger or red fruits (strawberries, raspberries).