BUTTERFLY RIDGE – RIESLING GEWURZTRAMINER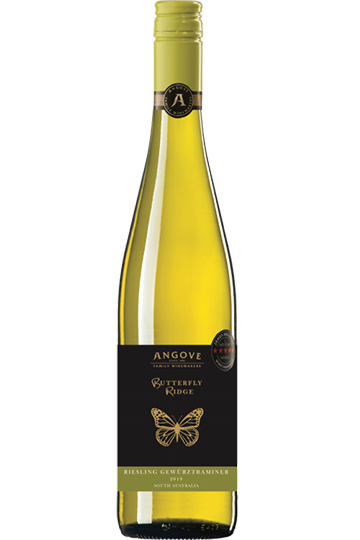 ORIGIN
Grape Variety:Riesling, Gewurztraminer
WINE-MAKING
A short heat spike in November lead to some irregular flowering and set and subsequently reduced yield. The remainder of the growing period was excellent with abundant sunshine for ripening, yet cool nights to help retain flavour and natural acidity.
TASTING NOTES
Pale straw with green hues. Distinctive floral characters from the Riesling are lifted by the aromatically precocious Gewurztraminer. The palate delivers lime, citrus, rose petal and spice with a clean medium approachable finish.
SERVING
A great accompaniment to many spicy foods, fish dishes and on a warm Summer afternoon with friends.
James Halliday
90 pts分