BARREMONT Cabernet Sauvignon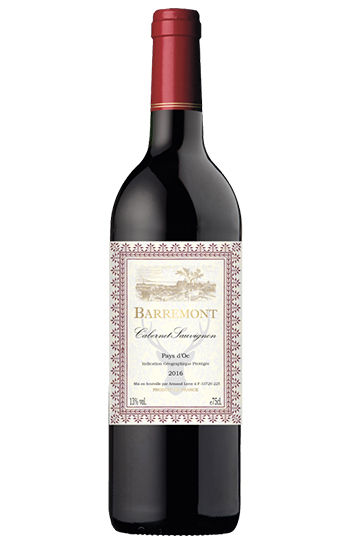 ORIGIN
APPELLATION: IGP d'Oc
SOIL: Red clays, poor and deep grounds with low useful water reserves.
VINEYIELD AREA: 60 hectare.
GRAPE VARIETY:100% Cabernet Sauvignon.
TASTING NOTES
Fine nose, fleshy, well balanced, with red berries and Mediterranean oils scents.
WINE-MAKING
Traditional wine making: Total destemming. Fermentation with temperatures control and 15 days maceration. Wine maturation: 9 months in vat.
SERVING
Serve between 16 and 18°C. A pleasant wine for the whole meal, from meats to cheeses.