ALAMEDA Reserva Sauvignon Blanc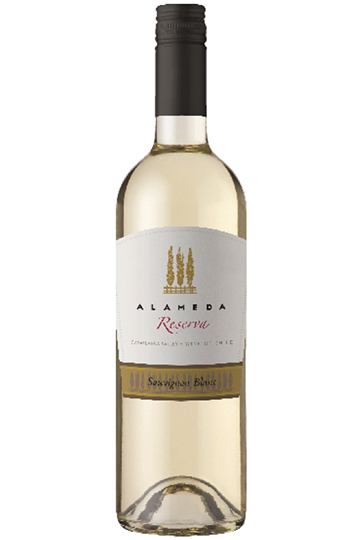 ORIGIN
APPELLATION: Casablanca Valley
Grape Variety: Sauvignon Blanc
WINE-MAKING
The grapes are harvested manually to ensure that they reach the winery in good condition. They are then crushed and pressed, and decanted into stainless steel tanks. They are then inoculated with selected yeasts. Fermentation takes place at controlled temperatures between 14 and 16°C, after which the wine is kept on its lees prior to being mixed and bottled.
TASTING NOTES
This is a yellow wine with slight tones of green, very luminous. In the nose it offers us aromas of citrus and tropical fruits with notes of wild flowers and a subtle touch of minerals. It is fresh in the mouth with exquisite acidity and very pleasant mineral notes, making it a complex, elegant wine.
SERVING
Recommended for oysters, fish and as an aperitif. Serve at moderate temperature, between 10 and 12°C.