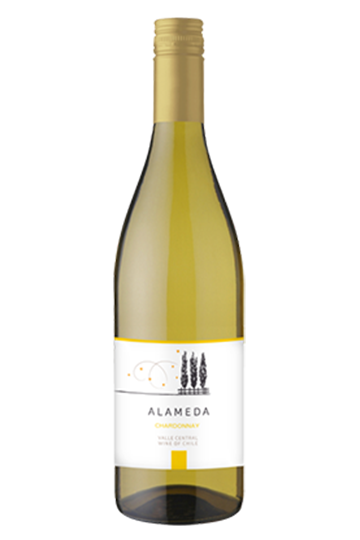 ORIGIN
Appellation: Central Valley
Grape Variety: Merlot
WINE-MAKING
The grapes are harvested by hand to ensure that they reach the winery in top condition. They are separated from the stalks and then crushed, leaving a considerable percentage of the grapes whole; then the must is cooled and put aside to settle. Later, it is inoculated with selected yeasts to bring about alcoholic fermentation. This process takes 20 days at controlled temperatures between 14o and 16ºC, in order to obtain a maximum of aromas and varietal character.
TASTING NOTES
An elegant yellow colour with vibrant greenish hues. The nose offers tantalizing tropical fruit aromas and white flowers. The palate is clean, and fresh, balanced and with a very refreshing finish. Ideal as appetizer and combined with seafood.