Santos da Casa Tawny Port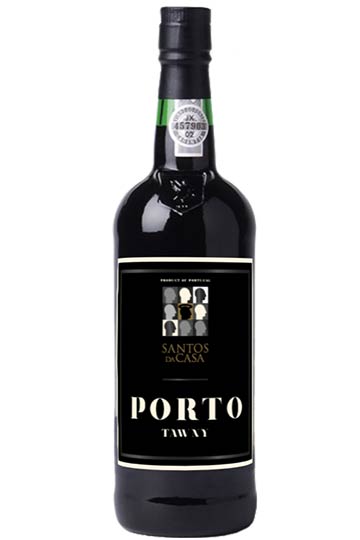 ORIGIN
Appellation: Douro
Climate: Mountainous continental hot and dry summers
WINE-MAKING
Pelicular maceration with fermentation interruption by adding brandy wine at 77% Vol. Then, matured for an average of 4 years in oak casks.
TASTING NOTES
It has an amber-tawny color with an elegant bouquet. On the nose has a soft aromatic freshness with dried fruits notes in a harmonious set. On the palate a beautiful balance of freshness and maturity with a pleasant finish.
SERVING
To enjoy with good conversation and company. Drink slightly cool as an aperitif or with foie gras or cheese.
ALCOHOL CONTENT
19% abv